Installing a Dome
Installing the Dome the Vortex widens the native 20° beam angle. This modifier softens the source and reduces shadowing.
Install the Dome into the safety filter rail as per steps above in the "Rails Filter" section.
1. Slide the dome into the first filter rail.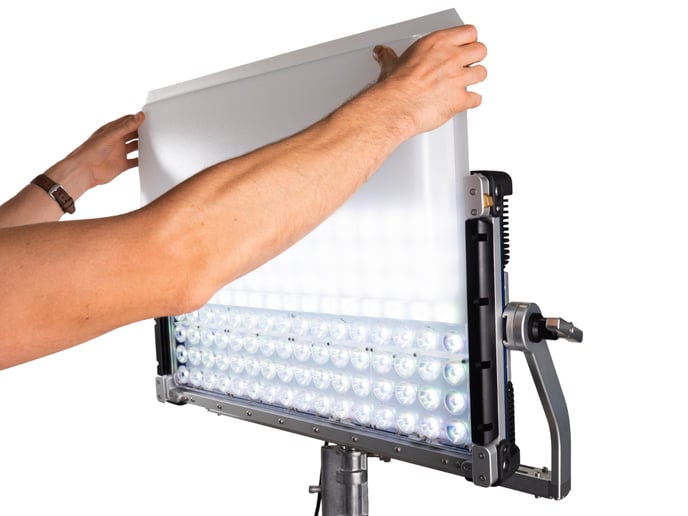 2. Push top latch down to engage the lock on each side.