Download the latest CreamOS update from here
1. Copy the file to a USB drive.
Only one *.sfb update file should be copied onto the drive at a time.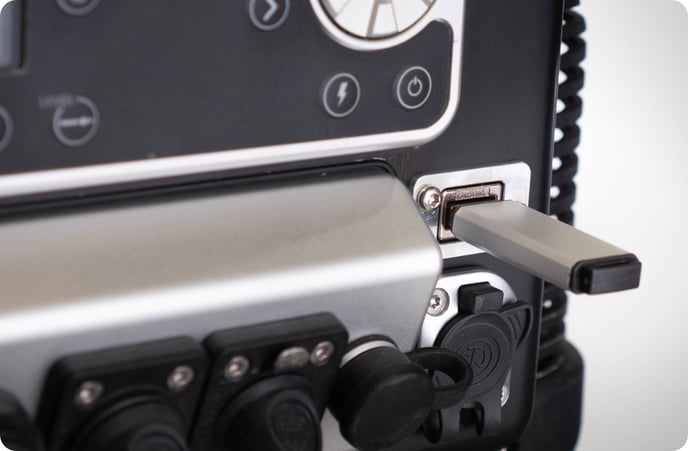 2. Insert USB drive into USB connector on Vortex.
3. Power up Vortex8 and it will automatically update to the version copied on the USB drive.
Note: Installing will take 1-2 minutes.
4. After installation is complete, a message will appear to verify it was successful.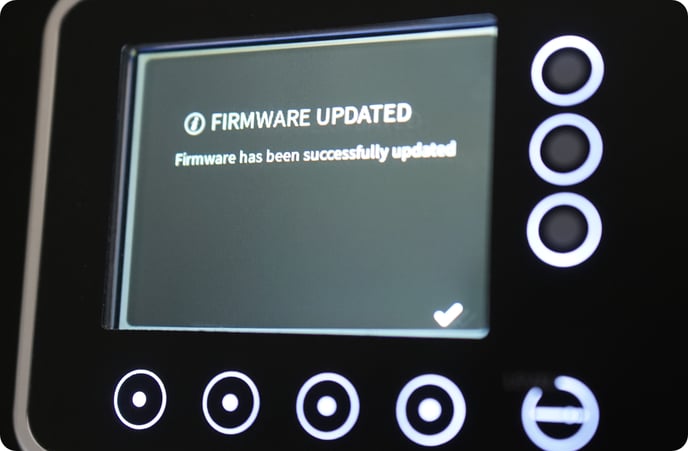 5. Safely remove USB drive once the update is complete.
Recommended USB drives include EMTEC, Kingston and Toshiba. Drives will need to be formatted as FAT32. If the Vortex8 fails to read the USB drive, please try one from a different manufacturer.